| | | | |
| --- | --- | --- | --- |
| | Categories | | |
| | | | |
| --- | --- | --- | --- |
| | Information | | |
| | | | |
| --- | --- | --- | --- |
| | Affiliate Program | | |
| | | | |
| --- | --- | --- | --- |
| | Bestsellers | | |
Native American art has been around for more than 4,000 years, and sought after by collectors and given as gifts for special occasions for hundreds of years. Every piece of ethnic art carries a part of the artist's spirit who lovingly and skillfully created their interpretation of american indian art. Where applicable, the artist's heritage is noted in the product description or on the artist's profile page.

Red Fox Dreamcatcher Medicine Shield 2
$189.96

$169.99




Black Amethyst Crystal Duotone Peacock Dreamcatcher 2
$89.99

$49.99




Indian on Horse Mandella Dreamcatcher Wall Art
$29.99

$19.99




Eagle Mandella Dreamcatcher Wall Art
$29.99

$19.99




Wolf Trio Mandella Dreamcatcher Wall Art
$29.99

$19.99




Spider Web Pattern Dreamcatcher
$139.99

$119.99




Silver Fox Face Dreamcatcher Shield
$124.99

$89.99




Silver Fox Dreamcatcher Medicine Shield
$189.96

$169.99




4 in 1 Deer Antler Dreamcatcher Medicine Wheel
$249.99

$219.99



| | | |
| --- | --- | --- |
| | Featured | |
$84.99

$69.99



| | | |
| --- | --- | --- |
| | Your Satisfaction | |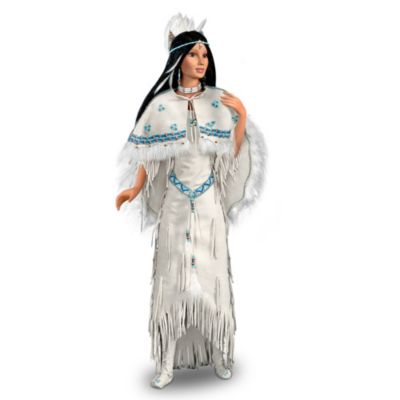 22 inch porcelain
Bride Doll: Winter Moon

Except for Close Outs,
you can return any item within 14 days
if you are dissatisfied for any reason.
With PayPal you can pay by Credit Card, Bank Account, or PayPal Balance. You don't need a PayPal account to pay with a credit card.
(Note: Payment with an eCheck
will delay your order until the check clears our bank.)
Your order information is securely protected on this website with 256-bit Secure Sockets Layer encryption (SSL). SSL protects information from outside viewing as it flows both to and from the certificate holder's website.
Follow us on Twitter to be notified of special sales or when new products are added.
0 items
Long Haul Trucker Buckle
$22.99
$17.99

Are you ready?


Shop for native american themed art and artifact replicas, southwest home decor, fantasy art, religious gifts, wildlife clothing and gardening gifts.